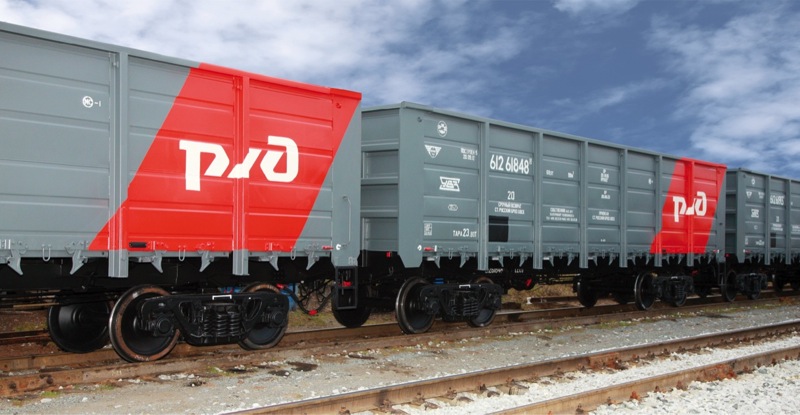 The 2014 reporting year was marked by an overall decline in industrial production throughout the country as well as a challenging economic situation. These factors had a significant effect on Federal Freight Company along with the entire market for the operation of rolling stock on the Russian railways network. However, thanks to a set of measures aimed at optimising business processes, Federal Freight Company managed to strength its position on the market.
In 2014, Federal Freight Company's share of network-wide freight turnover increased to 15.0% of the overall network, while its share of overall shipment volume rose to 11.7%. Federal Freight had a 13.4% share of the overall freight car fleet as of the end of 2014. The volume of gondola handling by Federal Freight Company increased 9% in 2014 compared with 2013.
Federal Freight Company shipped approximately 161.9 mln tonnes of freight in 2014 (up 8.2% from 2013), or 2.5 mln railcar shipments. The biggest growth was seen in the segment of shipments in gondola cars owned by Federal Freight Company: 146.0 mln tonnes were shipped in 2014 (12.3 mln tonnes more than in 2013); freight shipments in tank cars increased 40% to 5.6 mln tonnes (from 4.0 mln tonnes in 2013).
However, the overall downward trend in activity on the freight car market had the greatest effect on the decline in the Company's income and the negative financial results generated by Federal Freight Company.
Key financial and economic performance indicators of Federal Freight Company in 2013–2014

| Indicator name | Measurement unit | 2013 | 2014 |
| --- | --- | --- | --- |
| Revenue | RUB mln | 52,878.6 | 49,791.9 |
| Net profit | RUB mln | 2,565.8 | –3,630.0 |
For more details, please visit Federal Freight Company's website at http://ru.railfgk.ru