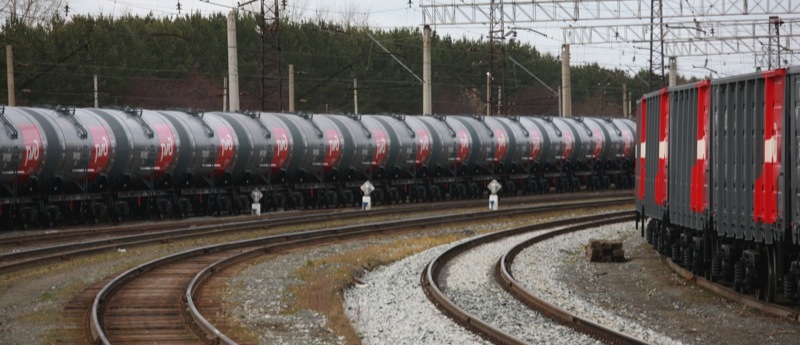 Total freight turnover of 2,954.5 bln tkm in 2014, an increase of 5% compared with 2013.
Handling totalled 1,226.9 mln tonnes in 2014, a decrease of 0.8% compared with 2013.
The share of shipments delivered in the required (contractual) time was 87.1%, an increase of 9.6 percentage points compared with 2013.
As a part of the integration of French logistics company GEFCO, construction was completed on a terminal to handle wheeled vehicles at the freight yard of the Doskino station.
As a part of projects to organise freight train traffic according to the schedule, 14,500 freight trains were shipped in 2014, up 64.8% compared with 2013 (8,800 trains in 2013).
As a part of the implementation of the 'Trans-Siberian Mainline in 7 Days'" project, freight was delivered from Primorye to Moscow in December 2014 by container train in less than seven days with route speed of 1,350 km/day.
As a part of the development of electronic document flow, freight shipments were organised from Russia to Finland with paperless technology using electronic shipping documents.
Completion of the establishment of intermodal logistics operator UTLC to serve Eurasian space.