Russian Railways in the railway industry
Current position of Russian Railways
Freight shipments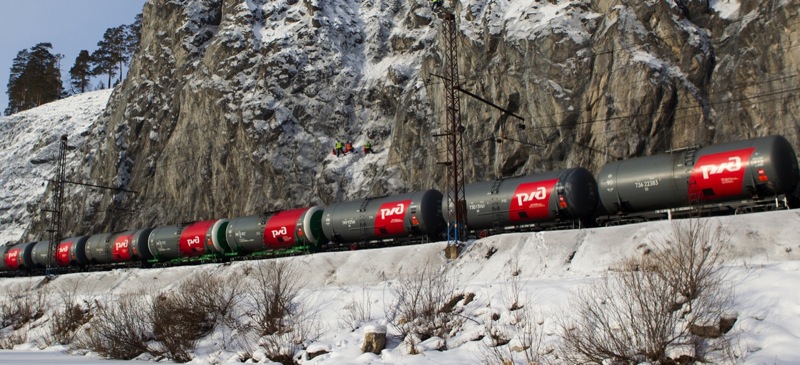 As a result of the Railway Transportation Structural Reform Programme, competition has intensified in recent years in the operation of freight rolling stock.
Over the period from 2003 to 2011, Russian Railways (excluding S&A) saw its share of shipment volume on the Russian freight car handling market plunge from 71.3% to 10.2%. After selling shares in Freight One and Rusagrotrans in late 2011, the Company's market share declined to 5.4% in 2012, to 4.6% in 2013 and to 3.4% in 2014. Russian Railways S&A accounted for 12.9% of shipment volume in 2014.
In terms of freight turnover volume, Russian Railways saw its share of the freight car handling market decline from 1.4% in 2013 to 1.2% in 2014.
Thus, starting in 2012, the freight car handling market ceased to be an operator's market with competition for railcars among consignors and became a buyer's market with growth in real competition for freight among operators.
Passenger transportation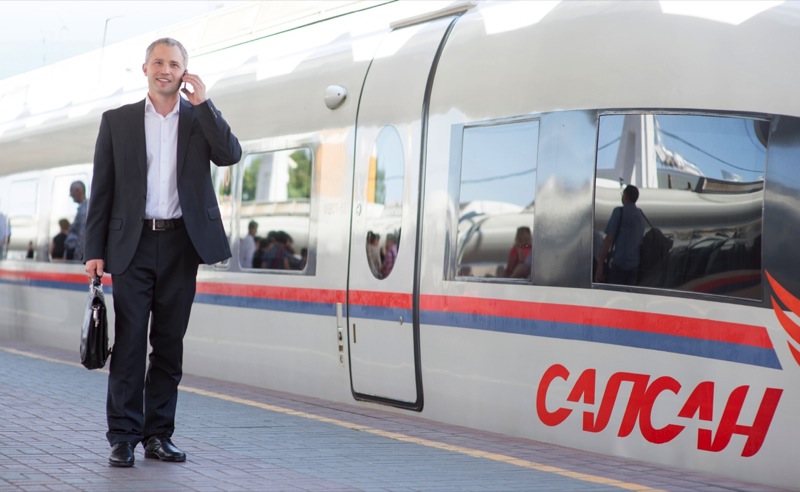 The share of Russian Railways S&A in long-haul passenger turnover declined 0.3 p.p. to 96.9% in 2014. Private carriers maintained their share at the 2013 level (0.9%), while the proportion of passenger turnover handled by high-speed trains (High-Speed Transportation Directorate — branch of Russian Railways) increased by 0.3 p.p. to 2.2%.
Suburban traffic makes up only 0.1% of the total suburban passenger transportation of Russian Railways, while subsidiaries and affiliates of Russian Railways account for 99.7% of such travel. Private carriers have a 0.2% share of this market. This ratio has remained unchanged on the suburban passenger transportation market for the last several years.
Passenger turnover via railway transportation and public transport mobility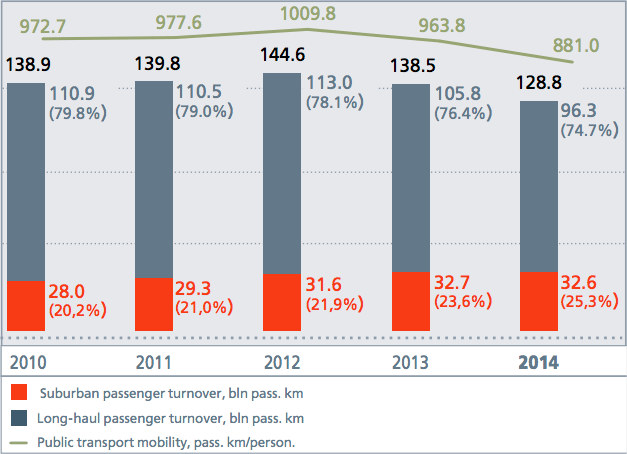 Zoom
Download XLS
Passenger turnover on all types of transportation using Russian Railways infrastructure,
bln pass.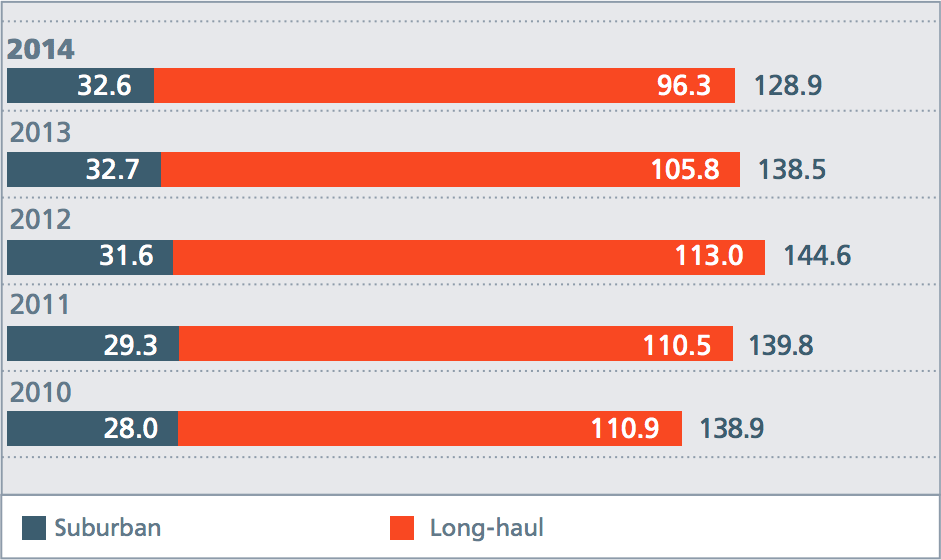 Zoom
Download XLS
Passengers carried by railway transportation using Russian Railways infrastructure,
mln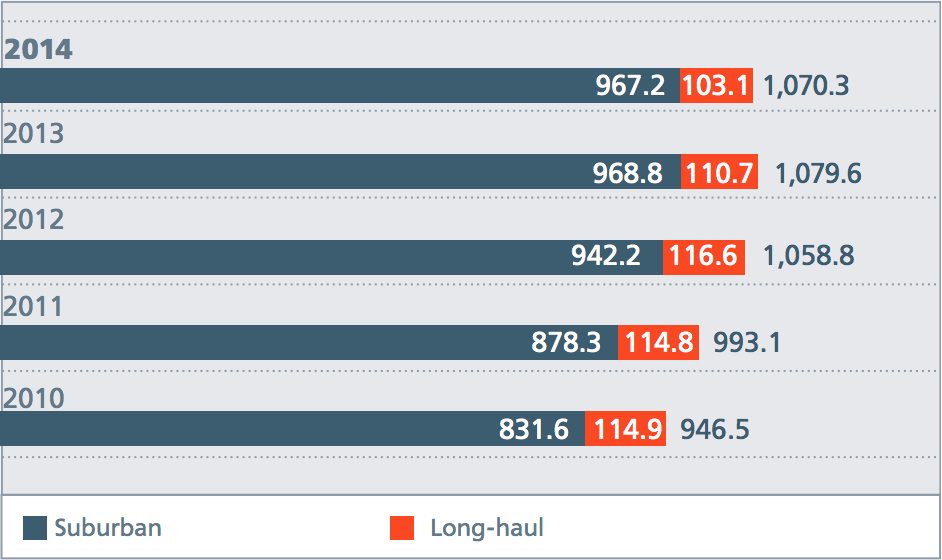 Zoom
Download XLS